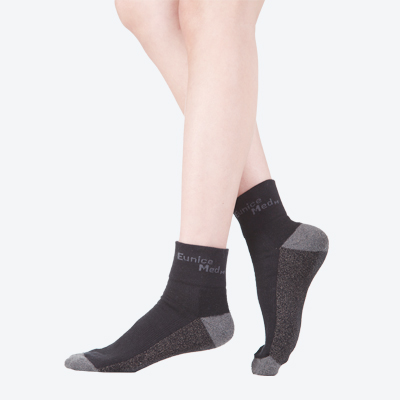 CPS-4001 Diabetic socks
Size :M, L
Color :Black
Material :Combed cotton, Lycra covered yarn, Bamboo Charcoal fiber, Silver fiber
Feature :
Antibacterial silver fiber to prevent the growing of bacteria.
Seamless stitching to prevent the friction on toes.
Elastic and pressure free top band to avoid oppression.
Comfortable toweling sole provides cushion and protection for feet.
Application :
Health caring for diabetic.
People with bad circulation on foot.
People who have foot odor.

Copyright © 2014. All Rights reserved.